The company will expand the feature further to allow US-based users to send money to people in over 200 countries
Google Pay picked India and Singapore for the launch of this feature because of their importance in the remittance ecosystem
Western Union will power cross-border payments on Google Pay in over 200 countries, while Wise will extend services in over 80 countries
Digital payments giant Google Pay has rolled out a new feature that will allow users from the US to transfer money to users in India and Singapore. The company will expand the feature further to allow US-based users to send money to people in over 200 countries.
The remittance feature currently allows only Google Pay's US users to send money to those in India and Singapore and not the other way around. Josh Woodward, director of product management at Google, in a conversation with TC said that the company picked India and Singapore because of how crucial they are in the remittances world.
According to a World Bank report, India was the largest country for remittances in 2019, receiving more than $80 Bn. The US was the largest sender.
It's also important to note that Google Pay currently holds up to 38% market share of India's unified payments interface (UPI) market with more than 900 Mn+ transactions on a monthly basis. Google Pay had recorded 34% of the total transactions in April 2021, with 905 Mn.  The company's transactional value was at INR 1.90 Lakh Cr.
Google Pay users in the USA can send money internationally by searching for the person, they want to send the money to, on the app. Then, simply press the "Pay" option and select either Western Union or Wise. As part of the partnership, Western Union will power cross-border payments on Google Pay in over 200 countries, while Wise will extend services in over 80 countries.
Western Union will offer unlimited free transfers when sending money with Google Pay till June 16, whereas Wise will make the first transfer free for new customers on transfers up to $500. Such a partnership will also allow these financial institutions to mark their presence across several countries.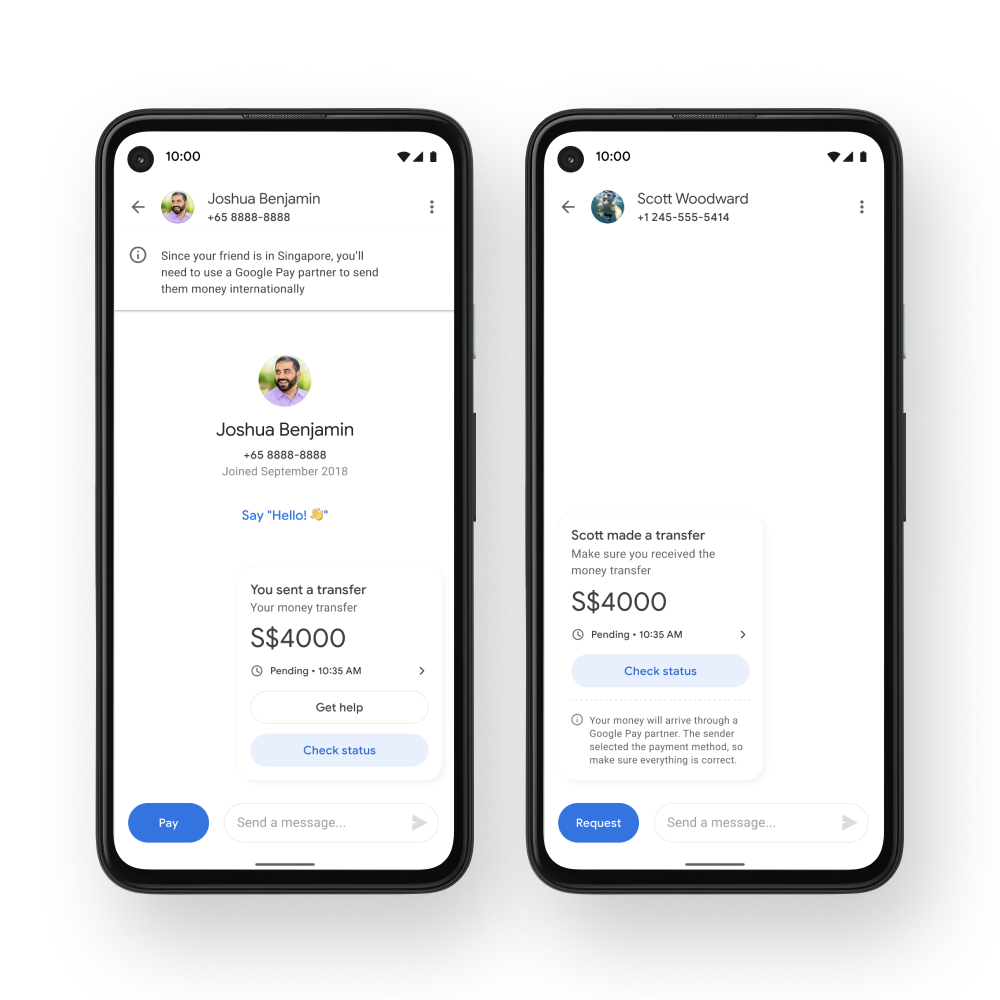 "For some, sending money back to their home countries is a regular activity and we are making it more accessible by adding it to the app that you use for your everyday money tasks. Working with Western Union and Wise, we're now able to give those with family abroad a simple, safe and reliable way to send money abroad," Google elaborated, in a blog post.