The product manager (PM) is the CEO of the product. The jury is still out on whether this often-repeated line is a fad or a truth that will stand the test of time, but we know for sure that a PM's mandate is to track the ins and outs of the product.
It isn't easy. On one hand, you have to take customer feedback to improve your product constantly, but at no point can one afford to miss the quarterly engagement targets. If that's not enough to keep a PM busy 24×7, he/she also needs to be evaluating various user acquisition channels for the next leg of growth, while poring through troves of data to zero in on the segments that aren't driving transactions onto the platform. 
To juggle between all these tasks, a PM relies on various tools. But, in a market with innumerable options, there can be confusion over the choice of tools that one should use to streamline their work. 
To make your choice easy, we asked top product leaders and founders about the tools they recommend to run products. These renowned product leaders will also be present at The Makers Summit, a virtual conference at the intersection of product, design and marketing, hosted by Inc42 from March 12-14. The grand event will be attended by 10,000+ makers. 
Register For The Makers Summit
Each product leader is different and so are their needs from a digital tool. For Saptarshi Prakash, a senior design manager at Swiggy, Notion, Miro and Figma are the ideal tools to create the perfect user journey, but Sheroes founder Sairee Chahal relies on Trello and Figma to attract users to her women-only social networking platform.
In the case of Dinesh Varadharajan, vice president of product at SaaS company Kissflow, tools like FullStory and LiveSession are essential for understanding customer feedback, while he depends on Heap for decoding user behaviour. 
Shivangi Shrivastava, a general manager at Swiggy, says that Google docs and Google sheets are the only tools that she needs to be on top of the moonshot bet vertical that she heads at the foodtech giant.
And when we spoke with Gojek product leader Vikrama Dhiman, he shared his liking for no-code tools and he relies on notes organiser for keeping track of his team and product.
By now it would be clear to you that every product leader has a different choice of tools for managing their workflow. That's why we have collated the 10 most essential categories of tools that any product manager, designer or marketing professional might need. Sieve through to find out what suits your business best.
Register For The Makers Summit
Analytics
 Google Analytics: It is a free tool to analyse web traffic, track your visitor's activity and gain crucial insights into their real-time online activities. Just add a tracking code to your company's website and you will get all the user data including geography,  demography, online interests as well as the channel that they come from. It is a great tool for ecommerce and content/ blogging companies and gives a strong pre-sign up analysis for any business that's using this application.
 Mixpanel: It focuses on the post-sign up analysis of user behaviour. The tool is a market leader in juicing out the user journey and converting bulky data into actionable insights. The tool has a feature of A/B testing which makes it easier for companies to compare two different types of site content and implement the most viable solution. It also allows conversion tracking that makes following the user's next action much simpler. Even Google Analytics doesn't have this feature. It has added keyword tracking to its list of features too. 
Segment: This application works best for ecommerce brands as there are no code requirements for installing it. It integrates data that can later be shared with third-party tools with just a simple switch. It has just one Application Programming Interface (API) for linking to third party applications. It is a gateway for a company to deal with complex data analysis.
Crash Analytics
Crashlytics: It works well on both iOS and Android, and is a free of charge feature by Google's Firebase. Crashlytics discovers bugs on the product and provides comprehensive crash reports while alerting clients when they don't get resolved in time. It puts forward a detailed report and considers various points like battery status, the exact line of code where the problem occurred, mobile phone companies that are facing the most no. of crashes, Wi-Fi connection, proximity etc.
Instabug: This tool also works on both iOS and Android phones and provides detailed crash reports to clients. It also groups similar kinds of crashes. The application reports the crash frequency as well as crash points to give an overview of the severity with just one line of code. Clients can even create surveys with the same code.
 Raygun: It is an error monitoring software that supports more than 30 languages. This is an iOS application that records every error on a website or mobile application. It also groups the same bugs making it easier for the client to understand the data and bring solutions accordingly. It has user tracking that allows the product manager to capture the errors experienced by users, which can be studied individually.
Wireframing/ Prototyping Tools
  Balsamiq: It is comparably less expensive than its counterparts and one of the industry's most convenient web wireframing tools. When one isn't able to put into sentences the right way to frame their website, Balsamiq is the solution as it has a variety of UI elements and communicates the right company image. It is easy to use and works best for low fidelity prototypes.
 InVision: It lets programmers and designers create realistic and more interactive wireframes and is preferred for both low as well as high fidelity prototypes. It also syncs well with Sketch and Photoshop, is more collaborative, and provides innovative elements to its clients. This web-based programme also has an application specifically for iPhone users. 
 JustinMind: It creates highly interactive prototypes, from low and clickable to high fidelity ones. The software allows real-time collaboration with all team members which isn't available in many other feature-rich applications. It is inexpensive and easy-to-use. While beginners can use its basic features with ease, it takes a tad bit longer to get the hang of all its advanced offerings.
Register For The Makers Summit
Data Management 
Airtable: "Design the perfect workflow-all in one place." Just like its name, it's airy and flexible and does dual work of project management plus data handling using spreadsheets. From putting together text to photos, files, conversations about the file and status of the task, this software ensures every kind of data that the user needs is seamlessly organised in super clean spreadsheets.
Tableau: Data visualisation is made easy with Tableau. The software creates complex graphs quickly and loads heavy dashboards at a faster rate. It has a broad range of connectors and servers and doesn't require many third-party tools. Creating visuals through this software is fast-paced and one can easily switch to different types of themes at the click of a button. It is mobile-friendly and clients do not have to perform additional steps to set up dashboards on mobile. 
Google Sheets:  With a low technology knowledge barrier, Google Sheets is easy to use web-based spreadsheet available for free. It misses out on certain functionalities linked to complex formulae that are available in Microsoft Excel. However, it is user friendly and doesn't require tough training for someone to understand its working.
User Tracking and Insights
 Amplitude: Almost similar to Mixpanel but with a modern outlook and framework, Amplitude cuts the clutter and glues important information in mini bags. It is also a very strong platform to understand user behaviour. It is user friendly with effortless navigation and works wonders for ecommerce companies and those with cross-platform products.
Zendesk: With its prompt customer support and quick replies on live chats, Zendesk offers fast service. With a vast integration network, accessing customer insight and reports becomes a lot easier. Zendesk is a sophisticated and seamless service that builds better customer relationships by resolving queries at the earliest.
Freshdesk: It is a cloud-based customer support software with a simple interface. Inexpensive in comparison to its counterparts, it represents factors in a more interactive sense that can be linked to the dashboard. It also wins under the easy ticket management and collaborations category.
Marketing Automation
MailChimp: Every startup needs a bold email marketing campaign and MailChimp is here to do just that. It is a web-based application that doesn't require any coding to develop email templates as it comes with ready-made customisable options.
Marketo: One stop solution for all digital marketing needs, Marketo helps generate leads, handles email marketing campaigns and allows A/B testing. It forecasts marketing reports and captures every customer touchpoint through advanced parameters, online as well as offline. It offers ease of integration and customised reports. 
HubSpot: A marketing, sales, and service software to help grow your business. An industry expert in inbound and content marketing, HubSpot provides A/B testing for both emails and CTAs (Call to Action). Different departments can come together to produce better results with HubSpot due to its Service and Sales hub.
Register For The Makers Summit
Feedback Collection and Management
 Zoho Forms: Surveys are important for any kind of startup and with Zoho Forms, online forms can be built and integrated with other applications and campaigns. Their templates and themes can be personalised as well. One can even create PDFs and collect payments via Zoho.
Typeform: A codeless online platform that facilitates the creation of surveys and apps. It comes with loads of features which makes its usage fun and undemanding. One important feature of the company is its offer of unlimited access to survey creation even on a free trial. It is indeed one of the tools that must be used by product makers for a smooth ride. 
Survey Monkey: An old gem in the game, it has advanced features that make it a class apart from other software applications. It supports quite a few languages and also focuses on feedback. Users love it for its feature of asking follow-up questions.
Social Media Marketing
HootSuite: Social media is crucial to the health of every company. It helps businesses gain information about what their customers think about them and how their product is doing in the market. Handling a variety of social media platforms becomes cumbersome but Hootsuite helps in planning the posts beforehand. Companies can time their posts for future dates, engage with customers and profit from all the data made available to them about their social media campaigns.
BuzzSumo: Additional data is always beneficial to make better content decisions and understand what works best for which platform. With BuzzSumo, a marketer is better equipped to understand their target audience as well as their niche.
CoSchedule: It's a platform that organises and plans all the content to be posted on social media or sent via mail. With CoSchedule, collaborating on different projects by scheduling the work makes managing it easier and smooth.
Session Recording
FullStory: This tool records user action and behaviour to analyse what the consumer adores and loathes. FullStory's analytics engine supports different metrics that are important to a business. It helps product makers change and fix bugs, and also proactively keep an eye on what worked like a miracle and which decision could've been trashed altogether.
LiveSession: Want to know what your customer did, at what time? LiveSession will do the job for you. It records every mouse click, succeeding steps with the utmost diligence and has a full recording of how the customer interacted with the website. It also detects errors or bugs that annoyed the user and alerts its clients regarding the same. Amazing, isn't it?
Hotjar: Want to focus on the things that kept visitors on your website busy? Hotjar gives you heatmaps and tools to analyse user behaviour and improve your conversions. You can find the most burning opportunities and simply boost user activities. The software allows you to do more of the stuff that trends on your website and raises the happiness metre of your consumers.
Register For The Makers Summit
Collaboration and Management
Zoom: With the onset of the pandemic, all businesses moved online but couldn't say no to meetings. Zooming through all headaches, this collaboration tool is a versatile tool for all, one-on-one, group meetings, webinars or training classes. It offers participation of up to 100 participants in a meeting free of cost, making it the default online video calling platform for most companies. 
Slack: A multipurpose platform for team chats, private messaging or video calls, Slack makes team coordination smooth. Members can share and store files of up to 1 TB size and can instantly message their colleagues sitting anywhere in the world. On a paid version, unlimited video calls and integrations are available as well.
Dropbox: A cloud storage tool, Dropbox is a power-packed software with loads of tie-ins and integrations for every kind of tool that a business might utilise. With a simple and convenient interface, it is the most preferred tool for enterprises.
Roadmap
Roadmap Planner: This software's function clones its name. Mapping all future plans and important tasks for a product, Roadmap Planner marks all the forthcoming dates. It is available offline as well and doesn't require internet connectivity. It is conducive for the planning phase of a product and has interactive visuals to make the work seem a little less lousy.
ProductPlan: Workflow management is made easier with this software. It helps make cleaner and detailed spreadsheets for viewers. You can share different and more granular versions of your roadmap with different stakeholders. Just drag and drop features you require, colour-code them for better understanding and voila, you've got an immaculately bright product plan for yourself.
Roadmunk: With three different types of roadmap creation, Roadmunk is a versatile option for businesses. Form a traditional roadmap clarifying objectives, initiatives and projects with 'Timeline' or build a more streamlined view with 'Swimlane'. You can even work on the 'Master' view and club multiple roadmaps together for a coherent outline.
Market and Competitive Intelligence
Crunchbase: Integrating with a vast array of companies and networks, Crunchbase analyses company data revolving around innumerable startups and large businesses. It puts together investment information, market trends and current happenings about a variety of companies for better research and robust analysis.
Alphasense: A financial services engine giving a brute fight to financial journalists, Alphasense is in its true sense, an Alpha. It offers "professional search functionality" to uncover crucial data and offers users to search through in-house content and make better financial decisions. 
Awario: One-man army of sorts, Awario monitors your brand health 24×7. From offering crisis management, audience research, influencer research and even endless surveillance of news on the web, it is a speedy platform to raise the health quotient of your business by informing you about every small mention of your brand on social media.
Documentation
Confluence: It is an organised project tree with networked browsing through all its attached archives and different pages. It is a breezy paper tree with creative templates that make going about the work easier. Collaboration is made simple with comments, likes, suggestions that can be clipped to the document. 
Google Docs: A useful alternative to Microsoft Word, it has a fast search function which is an essential document tool. It is a free cloud tool offered by Google Suite that makes working in collaboration easier. Many people can work together on one document simultaneously. You don't have to save your work each time you refresh or leave the app, it saves itself automatically. It also allows commenting and editing effortlessly. 
Bloomfire: It is a knowledge sharing tool that allows content access across emails and buried conversations. It aids the team in finding crucial information and connects the seeker to the data stockpile. It also has automated tagging which makes content search uncomplicated.
Register For The Makers Summit
User Testing
Optimizely: A software to increase conversions for your site, it has multiple tools for each program. Optimizely doesn't have an obscure interface and offers A/B, multivariate and multi page testing. It also personalises the website for varied visitors and serves them content based on their liking. 
VWO- Visual website Optimizer: It calls itself "the world's easiest A/B and split testing optimizer." It runs tests on your website and sends reports for improving the design. You don't need any type of coding to make changes to pages. VWO focuses on feedback and has the feature of asking any random website visitor regarding it. It also has an IdeaFactory which involves 100 different actions that can be taken to improve the page. 
Apptimize: A mobile-specific product for both iOS and Android, Apptimize is a visual editor. It also allows you to code if need be, supporting Swift, Java, HTML5, Xamarin, React Native and Objective-C. It offers feature flagging, phased rollouts as well as A/B testing and helps product teams innovate better. 
Great leaders need great tools to better the performance of their teams. But, what is trending today, might not be cool next year. We have given you the list of some of the best tools available in the market, take your pick and get going with building your product.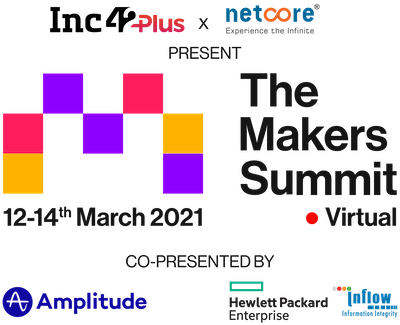 Join India's Largest Product Conference