Maintaining adequate levels of productivity is difficult at the best of times, and the past year has been especially taxing for managers because of the disruption caused by the pandemic.
As the remote working genie is very much out of the bottle now, businesses need to look for ways to make sure that employees are as productive as possible whether they are in the office or stuck at home, so here are some sensible steps to take.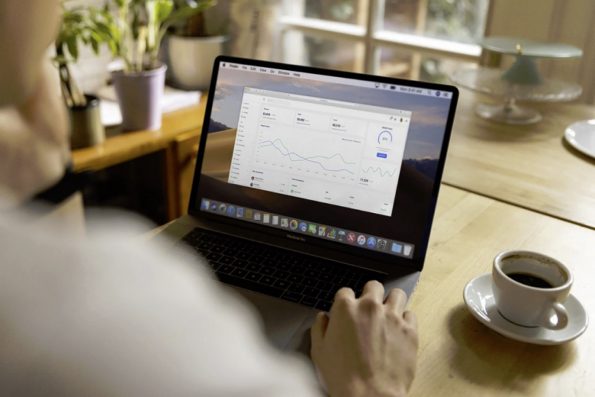 Image Source: Pixabay
Harness project management platforms
Effective project management is at the core of productivity in modern teams, and this is made much easier if you have the right software available to control, orchestrate and automate this process from start to finish.
There are lots of great project management software out there so you should compare the competing options and look for the features that you want at a price that you can justify.
Solutions that have support for mobile apps as well as running on the cloud are best suited to remote working. Integration with other services, like instant messaging and communication tools commonly used in business, will also be appealing in this context.
Supply staff with the right equipment
Not all organizations issue employees with their own laptops and mobile devices, but this is increasingly essential, especially in a post-COVID world.
This is all about creating a level playing field and ensuring that team members are not being held back by whatever hardware they happen to own for personal use, which they now find that they rely on for remote work purposes.
Connectivity is also a concern here, and businesses can choose to help workers out with upgrades to domestic broadband internet packages so that they can fulfill their duties without being hampered by slow speeds, virtual meeting drop-outs and other productivity-sapping foibles.
Give advice on a good home working setup
At the start of the pandemic, lots of people found themselves having to share dining tables with partners and kids as quarantines kicked in and improvised remote working configurations became unavoidable.
Now that time has passed, it should be apparent that such half-hearted setups are not really conducive to productivity, and so it is down to managers to make sure that team members understand how to make the best use of the spaces they have available at home.
Most importantly, creating a separation between the workspace and the rest of the house can assist employees with compartmentalizing their professional life from their personal time. Sitting down in this space should feel like heading to the office, and engagement with tasks will increase as a result.
Stay in touch & socialize
There are two prongs to the approach needed to ensure that remote working employees do not become isolated and disconnected while the pandemic runs its course, especially as working from home looks set to be a more permanent option for some even after normality returns.
Managers not only need to touch base with those in their care frequently, with one-to-one catch-ups used to supplement team meetings, but also have to think about the social aspects of office work and how these can be maintained in this brave new world.
Arranging virtual social events at which teams can relax and unwind in the company of their colleagues will allow the company's positive culture to persist, and will boost job satisfaction, reduce stress and enhance productivity as a result of the engagement and camaraderie that is fostered.
Eventually, all of these strategies will become second nature for team managers and business owners, but it is sensible to work on implementing them proactively right now to pave the way for a brighter future of remote working.