Being a part of the tech industry means that you're probably a creative and imaginative person who loves looking for new ideas and ways to change the world and do something good for the future. However, it also means that you're a business-oriented person who wants to find a way to make a living doing something fun and exciting. In case that's something you'd like to do as well, you need to start looking for different tech business ideas right now because the chances are that some of those that might interest you are already taken. So, if you want to beat your competition and maximize your business idea's potential, finding a unique angle is simply a must. Therefore, here are some of the most exciting and best tech business ideas that might help you turn 2022 into the best year of your professional life.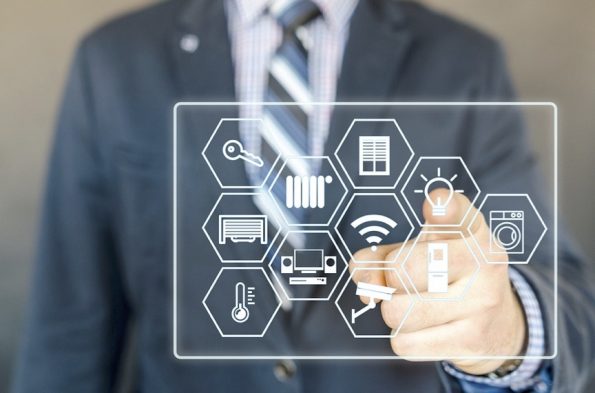 Web and graphic design 
This may sound like the oldest idea in the book, but the fact is that being a web or graphic designer can help you make the most of your knowledge and make more money than you've anticipated. With so many people in the world who are looking for a new brand identity and who are finally building a new website, being a designer can work out quite nicely. 
Of course, there's a huge difference between doing this on your own as a part-time gig and doing it as a full-time job. If you opt for the latter and decide to take your business ideas to the next level, starting a design agency is a right thing to do. Most people choose this path after being freelancers for a couple of years, gaining experience, and perfecting their knowledge, so don't be afraid to take things slowly and work on your career in the design world. 
Virtual reality
Even though most people know what virtual reality is, very few of them choose this as their career path. The problem with VR is the fact that you need tons of money to turn your passion into a full-time job. Unlike web and graphic design where you need nothing but a few powerful computers, being a part of the virtual reality sector takes a lot of investment. But, you can still make this work and turn VR into your business in 2022. 
Living in a world ruled by the global COVID-19 pandemic means having to adapt to new circumstances, and doing things online instead of in-person is one of them. And this is precisely where your VR business can come into play – since people can't experience things in real life, they need to find an alternative that's close enough. And there's nothing more real than virtual reality, so this might be your recipe for success. 
Digital marketing
Since we're living in the 21st century, we're all connected on a much deeper and more meaningful level than ever before, and that can be seen in the world of business as well. This is why starting a local digital marketing business means that you can provide services to companies all over the globe – wherever they are, they can reach you and you can provide them with professional digital marketing services.
However, you'll need to do some research first and get proper knowledge in this area. This is particularly important if you're thinking about providing SEO services, and finding a company that already does this is a crucial step in your learning process. Luckily, this shouldn't be too hard to do, no matter where you're located. If you're in Australia, for instance, you might check out experts in SEO from Sydney who know everything there is to know about this aspect of business, and you'll be able to learn a lot from them before you launch your own business.
Remote working
As mentioned before, living in this world means having to do things remotely and online, which is why exploring the area of remote working might be a good idea for all aspiring business owners who are looking for a way to make a living in 2022. With so many people still unable to go to their offices every single day and do what they're supposed to do in person, the population that has to work remotely is still huge and requires new solutions all the time.
At first, millions of people around the world were shocked to be working from home, but now that they've accepted this as their new reality, this concept has been gaining more and more attention. And if you're about to start a remote working business as well, make sure you work on developing new solutions that will help people do these things quickly, easily, and successfully. You may even decide not to rely on software solutions that are available at the moment and start developing your ideas instead, and this is something that might make you even more desirable and successful in the world of business in 2022 – both locally and globally!
Of course, these are just some of the ways to become a part of the tech industry this year, while some of the best tech business ideas include robotic delivery startups, companies that deal with eCommerce ideas, a business that's based on online consulting solutions, and different sorts of blogs that will help you reach people around the world and help them make their lives better and more meaningful on several different levels.