Most attorneys know and employ standard marketing techniques and strategies to help increase awareness of their brand. Many of them stop there because they are content to lean on the tried-and-true advertising ways of the past.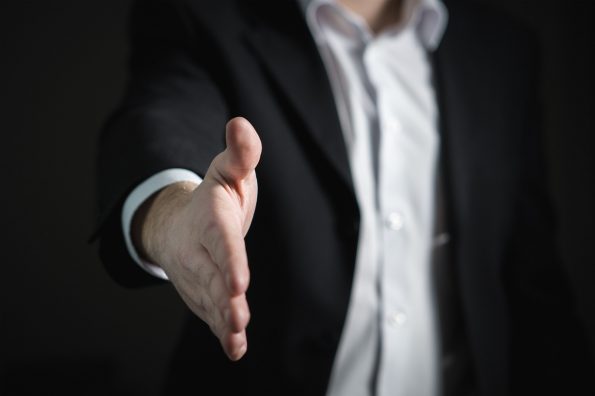 However, if everyone's doing the same thing to get noticed, doesn't it make sense to try other lesser-known strategies so you stand out from the competition? 
The answer is yes. The legal field is filled with professionals who need clients, and standing out among the pack requires more than reliance on the standard go-to marketing methods.
The following strategies may be out of your wheelhouse of experience but are likely to give your personal brand a shot in the arm.
1. Seek Out Unconventional Venues
Any attorney is probably aware of how to use platforms like LinkedIn or Avvo to grow their brands, but you don't need to confine your efforts to the obvious. Some attorneys have had success on YouTube, or even TikTok, with whimsical, often humorous videos about legal issues.
But even if you're not a natural performer, there are ways to think beyond one-dimensional internet listings. One atypical platform savvy lawyers like Maryland attorney Alex Brown have engaged is Crunchbase. This resource is perhaps best known in the investment world, but has an enormous and diverse pool of users. 
Crunchbase is a business intelligence hub for information about private and public businesses. Because its users are often investors, it tends to have a well-informed, well-connected audience — which is a great audience for an attorney to have. 
2. Host or Organize Virtual and Live Events
Hosting an event is a great way to increase your brand exposure and convert leads. Seminars, webinars, and conferences give you the chance to expose attendees to the most attractive aspects of your practice. In fact, according to one study, the majority of marketers say webinars are one of the top ways to generate leads.
Remember, attendees will want more than just a promotional presentation on why they should choose your law firm. Therefore, one of your event objectives should be to ensure that your guests leave with something of value and a feel for your brand. 
As an attorney, legal knowledge is your greatest gift to the general public or anyone who attends an event you host. So structure your event around important legal issues to the community you wish to serve. 
For example, a criminal defense attorney could host a webinar on citizens' rights and the police. The hope would be that the attendees gain some valuable knowledge and the defense attorney's personal brand is boosted.
3. Install Live Chat Option on Your Website
Adding a live chat option to your website will help raise your personal brand by increasing client interaction. Your time is valuable, and the thought of chatting with a potential client on the internet may seem like nothing more than giving out free legal advice.
In reality, these interactions with interested parties through live chats have many advantages, each of which boosts your brand and brings in business. 
Live chat on your website will help make it easier for you to:
Make yourself familiar with potential clients

Convert leads into actual business 

Answer problems and solve issues on the spot 

Familiarize yourself with potential and actual clients
If your goal is to reach a broad swath of the population, then live chat is a great option. It gives the diverse public an efficient method of interaction that saves time and expense. Future clients will appreciate this option and recognize your firm as a progressive player in the market.
In no way should you throw out the old for the new. Time-tested advertising methods have their place and belong in your marketing arsenal. 
However, to truly make some headway with your personal brand as an attorney, you will need to mix it up a little and try some of the suggested strategies listed above.
The world is waiting to hear from you.