Brijesh Bhardwaj from Dunzo recently asked his users to suggest some lifestyle tracking apps on Twitter
We made a list of Made-in-India mobile apps that can help you make right choices when it comes to health and fitness
This list covers all aspects of health including workouts, food, sleep, hydration and emotional well-being
The world relies on the internet today. Gone are the days when people were dependent on mobile applications only for shopping and communication. Thanks to technology, there's an app for almost everything. Taking care of calories, workouts, sleep patterns and mental health is just a click away. There are even apps to track your water intake.
On 27 February 2021, Brijesh Bhardwaj, director of product management, user products and growth at Dunzo asked his Twitter followers to suggest some lifestyle apps. Inspired from his tweet, we curated a list of apps that can help you track your progress and be a partner in your fitness journey. Bharadwaj will deliver a masterclass on fixing the leaky bucket of retention and be a part of a panel that will discuss powerful product positionings for Bharat at The Makers Summit.
Register For The Makers Summit
Track Food/Calories
HealthifyMe: It is a mobile application which uses both AI, and a team of nutritionists and trainers to help their users track their calories, nutrition and fitness activities. It also helps its users focus on eating habits to meet their fitness goals. Backed by investors like Sistema Asia Fund, VC Samsung NEXT,  Chiratae Ventures, Inventus Capital, Blume Ventures and Innoven Capital, this app is rated 4.5 on Google's Play Store and has over 10 Mn downloads.
ObiNo: Rated 4.2 on Google's Play Store with 500 K+ downloads, It is an application that helps its users to reach their fitness goals by providing food information and fitness tips from time to time. Users can also record their meals on the platform.
GOQii: GOQii offers a fitness band along with a mobile application, which collects health related data and activity. The platform has live videos (GOQii Play) and ecommerce (GOQii store). Users also earn rewards for their healthy behaviour which can be used to claim discounts. It also claims to be the world's first band with sensors to detect body temperature. The application is rated 4.1 on Google's Play Store, and has 1 Mn+ downloads.
Register For The Makers Summit
Workouts/ Exercise
Cure.fit: Aimed at enabling people to live a healthier lifestyle, Cure.fit leverages technology to address health issues with a combination of coaching and engagement. It currently caters to all segments in health and fitness, including physical fitness through Cult.fit, mental wellness through Mind.fit, food delivery through Eat.fit and medical and diagnostic centres through Care.fit. This Bangalore based startup has recently added telemedicine services, and is rated 4.4 on Google's Play store, with 5 Mn+ downloads.
StepSetGo: SSG is an application which motivates people to walk more by rewarding them with coins. These coins can be used to redeem freebies and exclusive discounts. It has also partnered with various edtech companies such as upGrad, Shaw Academy, MyCaptain to motivate its users to learn new skills. Released in 2019, the app is rated 4.4 on Google's Play Store and has over 5 Mn downloads.
FITTR: This is an online fitness app, rated 4.9 on Google's Play Store with over 500 K downloads. The app offers free online workout sessions ranging from bodyweight exercises, yoga to no-equipment workouts that one can easily do at home.
Track Hydration/Water Intake
WaterMinder: Waterminder is a simple, easy-to-use mobile application that lets you track your water intake. Users can set goals, check history and earn achievements on the platform. The app is rated 4.4 on Google's Play store, and has 100 K+ downloads.

Water Drinking Reminder: This app allows users to reach hydration goals by setting reminders. Users can also check how much water they should drink in a day. It's rated 4.3 on Google's Play Store and has been downloaded over 100 K times. Apps like FITTR and GOQii also provide overall health and fitness solutions to its users, including an option to track their water intake and stay hydrated.
Register For The Makers Summit
Track Sleep
Dozee: Dozee claims to be the world's first AI-powered meditation assistant and sleep music library to relax and unwind. This app lets users do a self-assessment by keeping track of sleep and vitals such as heart rate, water intake and more. Released in September, 2018 the app currently has 4.6 stars on Google's Play Store with over 5 K downloads.
Fastrack Reflex: Released in March, 2017 by Titan India, this app is rated 3.8 on Google's Play Store  and more than 1 Mn people have downloaded it. It is an activity tracker which helps you track your heart rate, steps and calories. This app also allows users to set sleep time and receive insights about the quality of sleep.
Mindfit: This is a mobile app that is aimed at  helping its users form new habits and train them to stay focused on their goals. It works by strengthening mental and emotional health and reducing negative thoughts, stress and anxiety. It has a series of breathing and relaxation exercises available which also help in better and peaceful sleep. Users can also track their progress on the platform. Mindfit is rated 4.1 on Google's Play Store with 10 K+ downloads.
Mental Health/ Meditation
Wysa: Wysa is an emotionally intelligent AI-bot, with whom users can chat for free. Its therapy based conversations and techniques help users to manage stress and anxiety. The platform has 40 conversational coaching tools and 20 mindfulness meditation exercises. Released in October, 2016 Wysa is rated 4.8 on Google's Play Store with over 1 Mn downloads.
Innerhour: Released in August, 2017 this mobile application consists of self-care modules, and 400+ therapy-based tools designed to address various mental health concerns. Users can also opt for personalised plans which include self-care activities, mood tracker, goal tracker, and more. This app is rated 4.5 on Google's Play Store and more than 500 K people have downloaded it.
iWill: Developed by ePsyclinic, iWill is a therapy app built to meet emotional and mental well-being needs. This app consists of assessment based screening and personalised therapy process. The app also consists of a personalised feed with real life stories and beneficial content to motivate the users. iWill is rated 4.2 on Google's Play Store and has over 50 K downloads.
Register For The Makers Summit
Register For The Makers Summit
While these apps are building for a market that is yet to adopt healthtech products in the same volumes as other consumertech sectors like ecommerce, fintech, food delivery or edtech, the truth is that the new normal enforced by the Covid pandemic will only help push up traction in the sector.  Even though the healthtech segment in the country saw a decline of 11% in the overall funding in 2020, the silver lining is that the year saw big corporates investing in healthtech startups.
While Tata group's talks with 1mg are yet to take a final shape, the acquisition of Netmeds by Reliance was the highlight of the year. The latter acquired 60% equity in Netmeds and 100% equity in its subsidiaries for around $85 Mn. Other startups that raised funding in 2020 include Curefit, 1mg, IVF Access, Healthpix, Phable among others.
India's healthtech market is estimated to reach $21 Bn in 2025 on the back of telemedicine and preventive healthcare growth, according to an Inc42 Plus report called  India's Healthtech Landscape In A Post-Covid-19 World . It revealed that preventive healthcare in the country is expected to reach market size of $170 Bn by 2025, primarily driven by fitness and wellness apps and diagnostics solutions.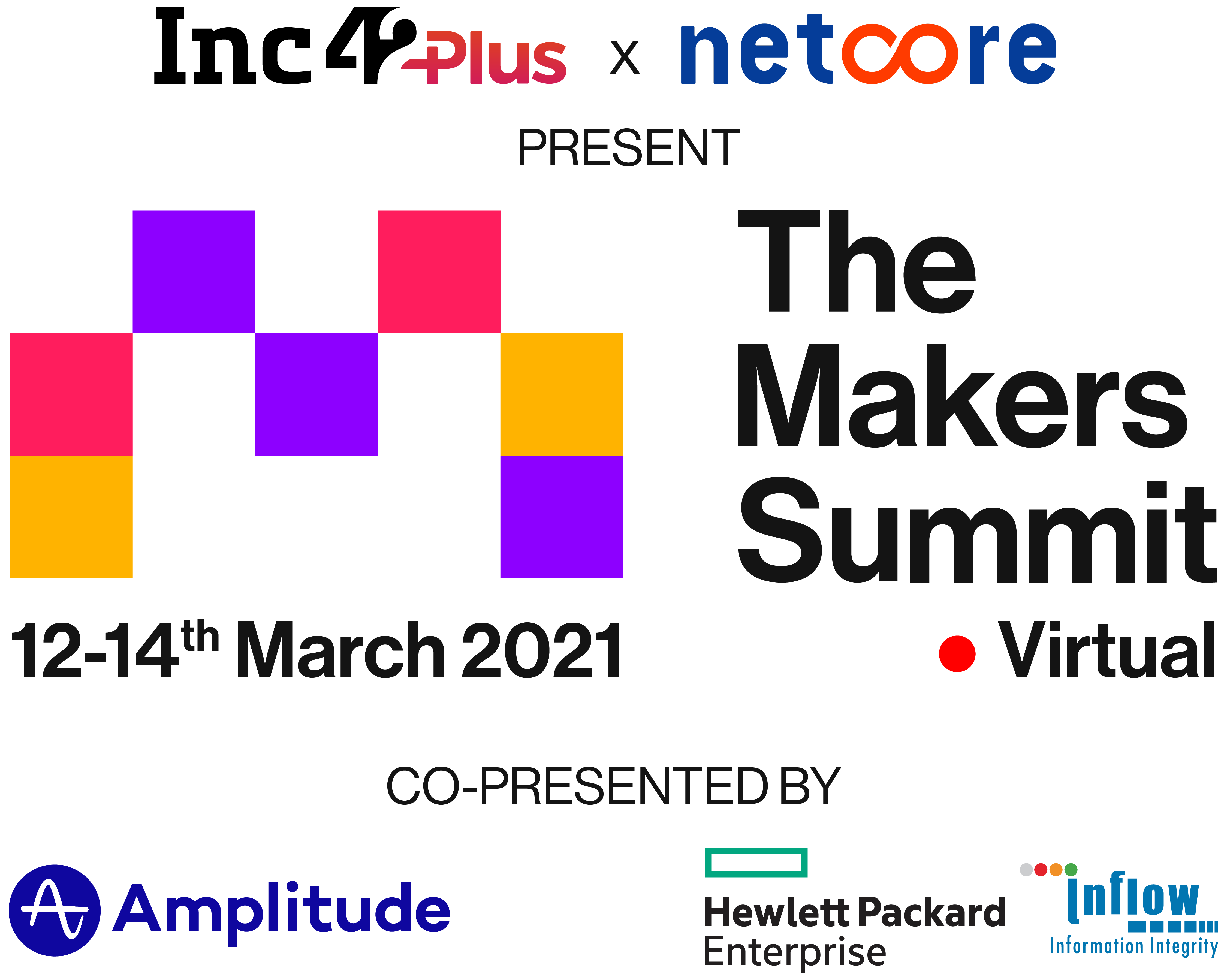 Join India's Largest Product Conference